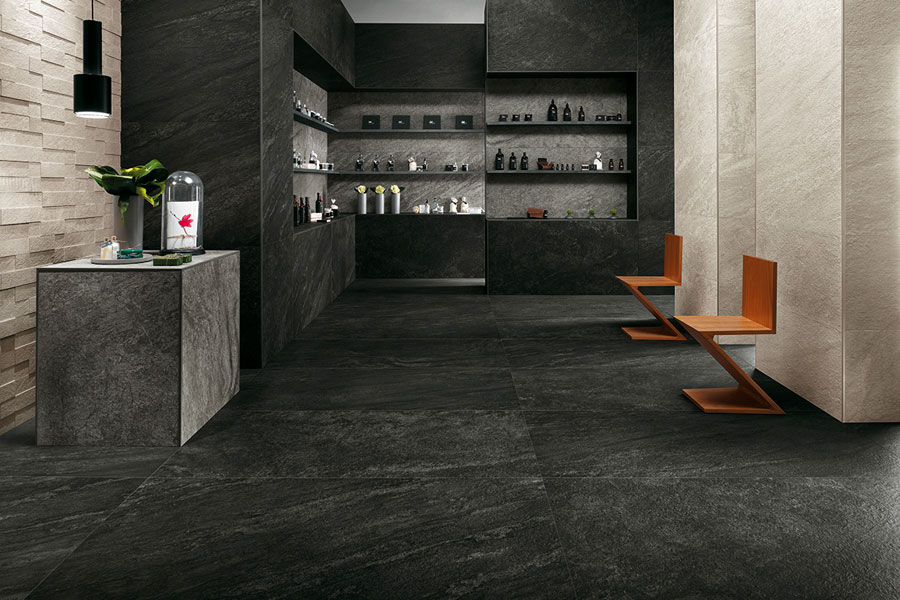 We're Here to Help
Contact Us for Pricing or Samples
Quick Ship Available!
This is a Quick Ship Color, typically in stock and ready to ship.
HDG Gypsum
Original, vigorous and characterized by a high graphic variability, these stone look porcelain tiles reinterpret the true heterogeneity and strength of the natural material. A comprehensive collection of porcelain floor tiles and white-body wall tiles reinterprets the aesthetics of rare natural stones of eternal beauty. Available in Coke, Earth, Geyser, Rosario, and Gypsum. The complete and versatile range of sizes and finishes means being able to obtain design continuity on contemporary walls, indoor floors and outdoor floors.
Finish: Quartzite – Flamed
Applications: Indoor and outdoor walls and floors for residential and commercial spaces where a high aesthetic is required along with the low maintenance and durability of porcelain stoneware.
Color Variation: V2, Color Variation Explained
SRI Rating: 65, Learn more about Solar Reflectance Index.
Sizes: 60×60 cm, 45×90 cm, Porcelain Paver Sizes Demystified