Handling Porcelain Paver Deck and Patio Edges
Most porcelain paver installation guides focus on edging a deck or patio using techniques suitable for on-grade installations. These solutions include chipped stone and other materials, crushed rock, and grass, and other plantings to create a biophilic outdoor design. In some cases, landscape designers will incorporate a raised border using planters, stone, concrete, or wood.
Creating a Finished Edge in Raised Installations
Not every installation of outdoor porcelain pavers is installed over grass, stone, concrete, or gravel. When the porcelain pavers are installed over raised pedestals it creates a cavity underneath and an edge at the periphery. To create a finished and professional look the edge will need to be covered. Using the same porcelain pavers from the decking surface will provide the best design aesthetic. The PB-End Finishing Kit is designed to do just that.
Buzon PB-End Finishing Kit
The PB-End can be used to create a lateral edge or full corner to completely cover the pedestal cavity. Each PB-End is comprised of 3 parts: the U-End-Base, U-End-Lock, and the PB-End-Top. Now you can create or add a finished skirt at the perimeter of raised terraces in case you don't have an adjoining parapet on your structure or other borders to hide the pedestal / decking / joist edges.
Buzon PB-Edge Finishing Kit Fast Facts
Prevents horizontal slippage of porcelain slabs
Prevents easy access of critters to the underside of the deck
Creates continuity of design from decking surface onto the vertical cladding
Enables the completion of the side and corner terrace finishes
Vertical edge clips secure porcelain cladding top and bottom
Holds vertical 20 mm thick outdoor rated porcelain cuttings
PB-END is also available in stainless steel (PB-END INOX)
Another innovation from Buzon Pedestals International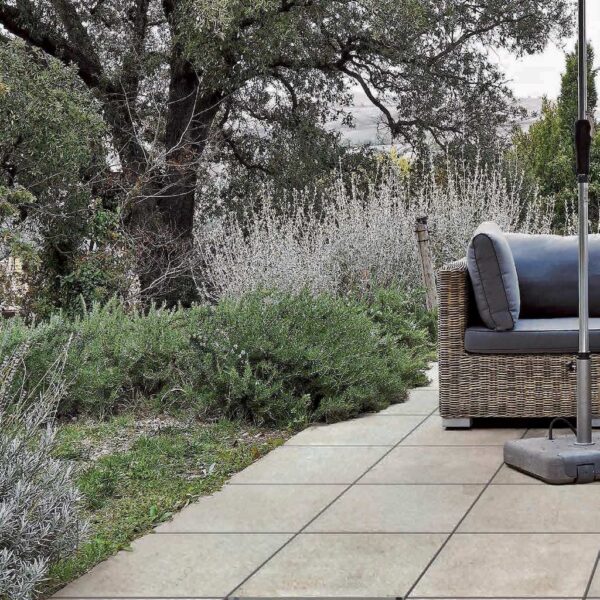 HDG Porcelain Pavers
Suitable for upscale residential or high-traffic commercial applications, HDG porcelain pavers offer exceptional flexibility in the design of landscapes and outdoor spaces. Select from wood or stone finishes in the design of pool surrounds, rooftop and elevated decks, and public spaces. Learn about our HDG Porcelain Pavers.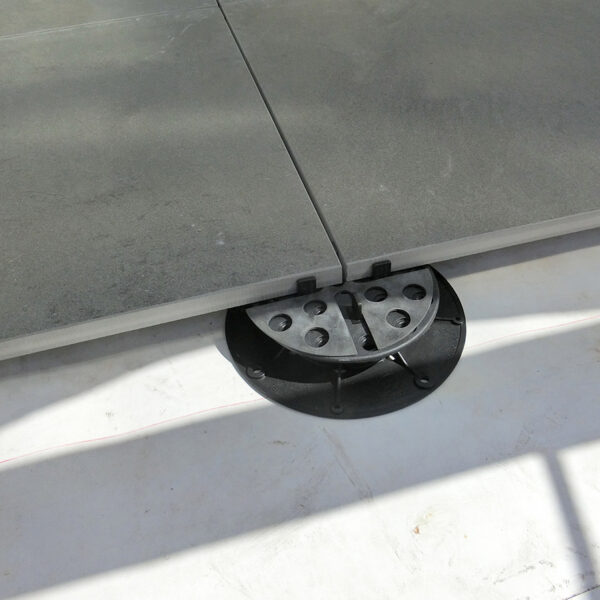 Buzon Pedestals
Use Buzon pedestals with stone, concrete pavers, wood tile or decking, ceramic or glass tile to create raised floors on balconies, terraces, green roofs, and water features. This original screwjack pedestal is slope-correcting and height-adjustable. Learn about our Buzon Pedestals.
Experience Counts. Talk to HDG.
Need help deciding on materials or creating a project take off? Call us at 503.360.9551, email sales@hdgbuildingmaterials.com, chat with us online or click.