Granite – Complex Stone Project Fulfilled by HDG
Commercial Project: Horton Civic Plaza
Location: San Diego, CA
In the Horton Civic Plaza project in San Diego, CA, the client chose Tiger Yellow Granite with a Round Score finish. This large-scale project involved many containers of stone delivered to the job site in San Diego after quarrying and factory finishing in HDG Building Materials partner factory in China.
Project Features:
Materials supplied by HDG Building Materials
This project was 2 years from the initial conversation to the last stone being delivered to the job site. This project involved hundreds of shop drawings — one for each unique size and finish piece of stone and involved more than 50 ocean containers of stone being delivered.
We worked with HDG Building Materials on one of the most complicated jobs we've done in our 40-year history. For the Horton Plaza Improvement project in San Diego we used a variety of shapes and sizes of dimensional stone in various finishes, vertical and horizontal installation methods, and including stairs on a radius. From initially receiving stone samples to visiting a quarry on-site in China, HDG provided great service and inspired confidence.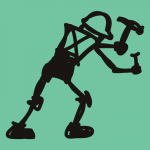 Discuss Projects
Would you like to discuss materials or logistics behind any of the projects you've seen? Call 503.360.9551 or Click.