Project name: Lucile Packard Children's Hospital Expansion
Project Features:
Greater than 3.5 acres of outdoor areas and gardens
Access to outdoor spaces and natural light to promote healing
Patient floors feature terraces with overlooks
Non-denominational sanctuary opens to an outdoor healing garden
Staff-only dedicated zone for caregivers to reduce stress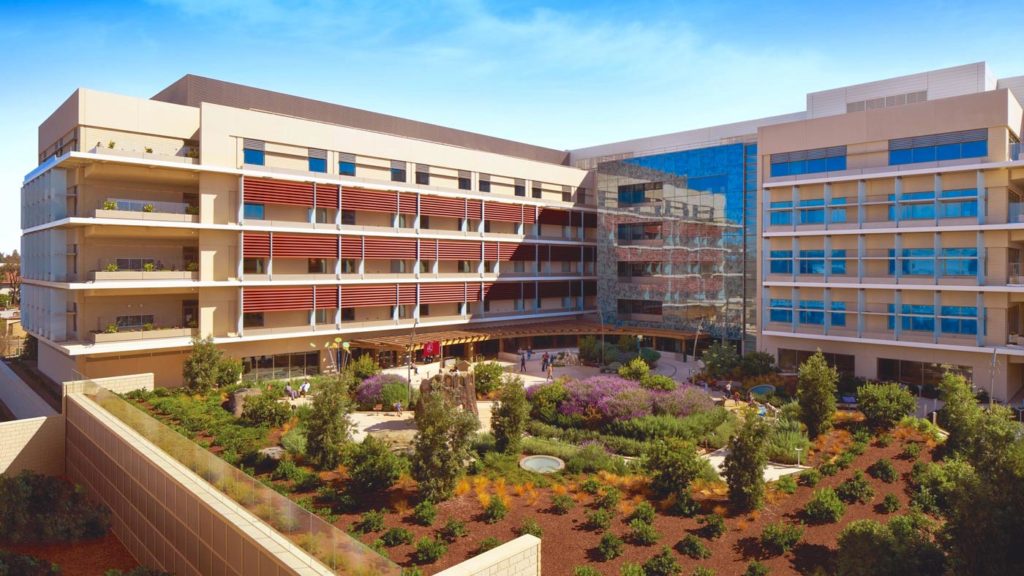 Architecture And Design For Healing
"When we're sick, or when we're caring for others who are sick, we often feel vulnerable. So we quite naturally seek refuge. And as human beings, we tend to associate certain natural landscapes, like calming forests and colorful, tranquil gardens, with refuge." Robin Guenther, FAIA, LEED AP, Principal of Perkins+Will and Senior Advisor to Health Care Without Harm
Landscape photos courtesy of Decker Landscaping, Inc. Other image credits: AECOM, Lucile Packard Children's Hospital, DPR Construction, and Emily Hagopian for the Terrace Closeup.
Discuss Projects
Would you like to discuss materials or logistics behind any of the projects you've seen? Call 503.360.9551 or Click.