Buzon Pedestals Case Studies
Buzon pedestals have been installed in 35 countries in a broad array of applications across public spaces, commercial and industrial buildings and private residences.
Architects, designers, and construction professionals have used Buzon pedestals to create unique spaces that inspire, entertain, and build community. Applications for Buzon pedestals include: roof decks, balconies, plazas, terraces, water features, deck systems, green roofs, roof gardens, walkways, illuminated floors, temporary floors and stages, industrial decking and more.
If you are new to adjustable screwjack pedestals and want a quick overview visit the one-page learning resource about Buzon pedestals.
The following four Buzon pedestals case studies demonstrate a range of projects that HDG Building Materials has supported from concept to completion. In each project HDG Building Materials has supplied Buzon pedestals, decking materials, and provided expert dealer services. Nearly a Houseboat, Lucile Packard Children's Hospital, Four Seasons Resort, 10 Barrel Brewing.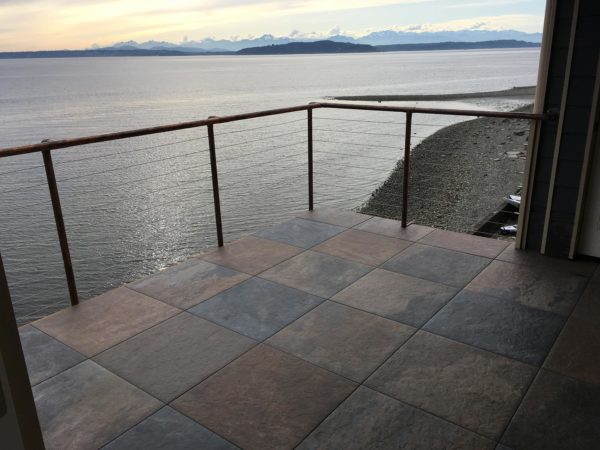 "Nearly a Houseboat"
The decks on this waterfront residence use HDG Jamba Slate structural porcelain pavers over Buzon pedestals. This combination of material choices achieves a natural slate stone look combined with all of the benefits of porcelain pavers. Learn more about this Buzon pedestals case study.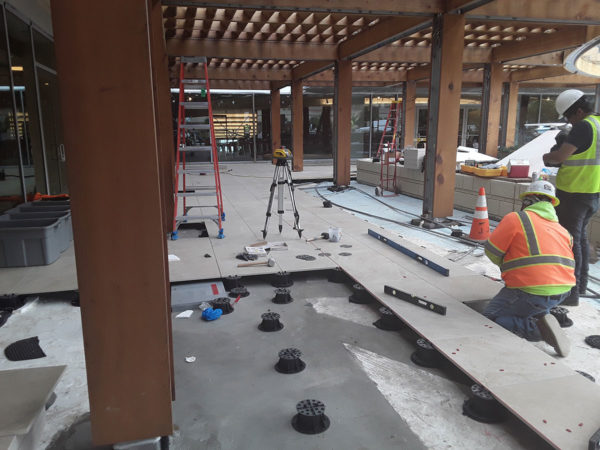 Lucile Packard Children's Hospital
The Lucile Packard Children's Hospital expansion included extensive gardens and outdoor spaces for healing. This project boasts greater than 3.5 acres of outdoor areas and gardens. HDG Building Materials supplied Buzon pedestals and porcelain pavers. Learn more about this Buzon pedestals case study.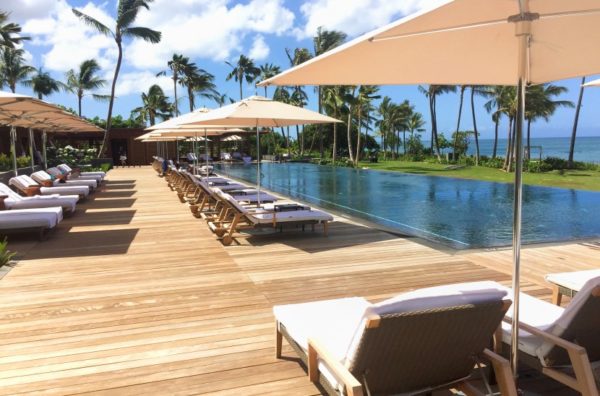 Four Seasons O`ahu at Ko Olina
This hotel resort project has multiple pool surrounds comprised of ipe decking supported by Buzon pedestals. This case study shows examples of HDG Building Materials project takeoffs that help clients with pedestal planning and details around joist requirements and ipe board-decking. Fun Fact: This resort location was featured in the movie SNATCHED with Goldie Hawn and Amy Schumer. Learn more about this Buzon pedestals case study.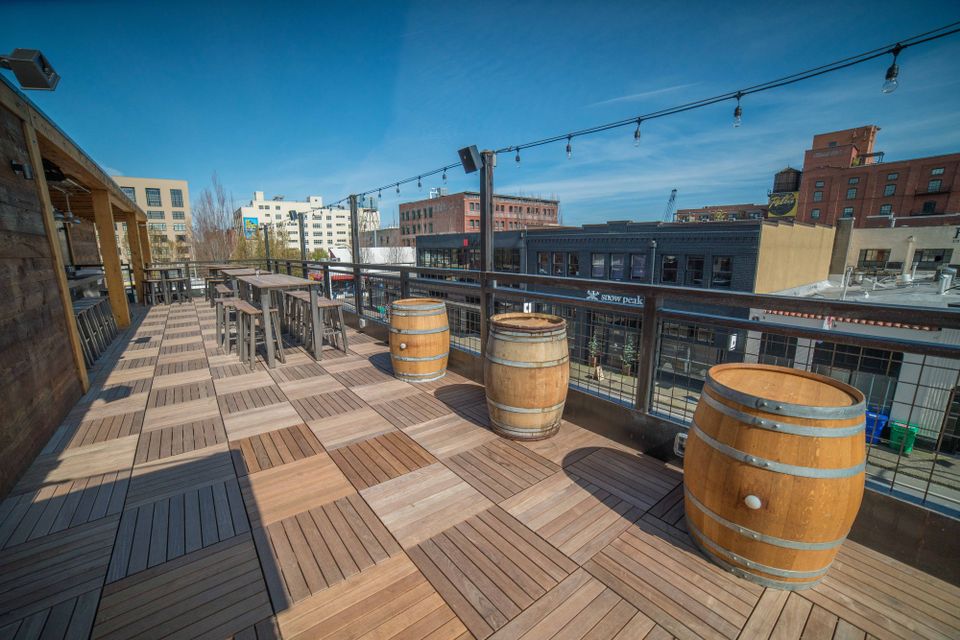 10 Barrel Brewing Rooftop Deck
You don't have to be in an expensive real estate hotspot such as Honolulu, Los Angeles, Miami, New York City, Portland, San Diego, San Francisco, San Jose, or Seattle, to benefit from adding a rooftop deck. It's a practical way for owners to reclaim unused space.  This project uses ipe decking tiles over Buzon pedestals to create a rooftop deck, giving owners room to expand the business. Learn more about this Buzon pedestals case study.
Discuss Projects
Would you like to discuss materials or logistics behind any of the projects you've seen? Call 503.360.9551 or Click.