Built-in Protective Features
Water is essential for life but for structures it can spell disaster. Water penetrating structures promotes rot, degrades stability, and reduces livability. Buzon Pedestal International confronts this reality through thoughtful design. Buzon pedestal products and accessories protect structures, materials and people. Designers use these products to their advantage, creating iconic spaces while protecting structures and materials from the harmful effects of water.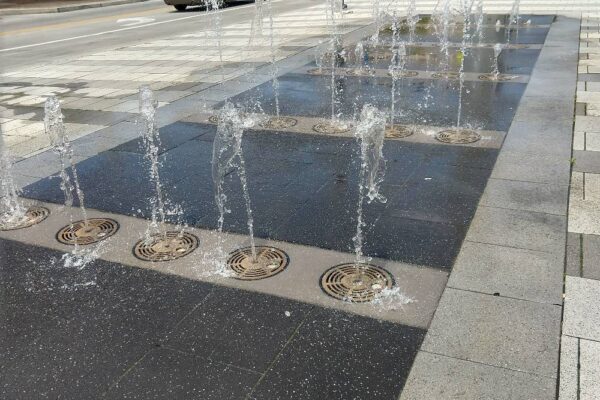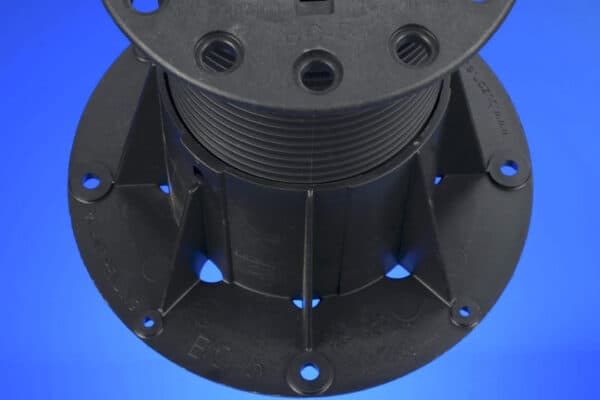 Holes for Drainage
Buzon screwjack pedestals are made of 80% recycled UV stabilized polypropylene. Buzon pedestal products are waterproof, do not absorb water, and are fully submersible. Water flows freely through holes in the pedestal head and base. It is no surprise that Buzon pedestals are the gold standard for water features in 50 countries. For raised deck applications, the eight holes in the pedestal base keep water flowing through the pedestal towards the drains.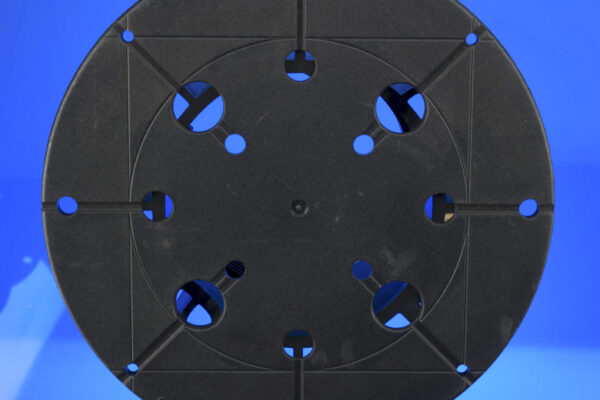 Large Pedestal Base
In addition to providing stability, the large base on Buzon pedestals protects roofing membranes (including EPDM) and insulation boards. Buzon pedestals are designed to fit most waterproofing membranes or rigid insulation panels. This is especially important for green roof and rooftop deck applications.
Protection Pad
When a waterproofing membrane is especially prone to puncturing then the U-PAD protection pad, made of recycled rubber, can be placed under the pedestal. The U-PAD accessory is available in various thicknesses, can be used as a riser, and to smooth transitions between waterproofing membranes.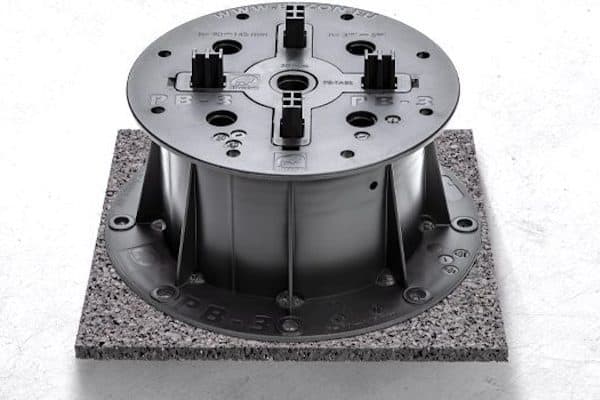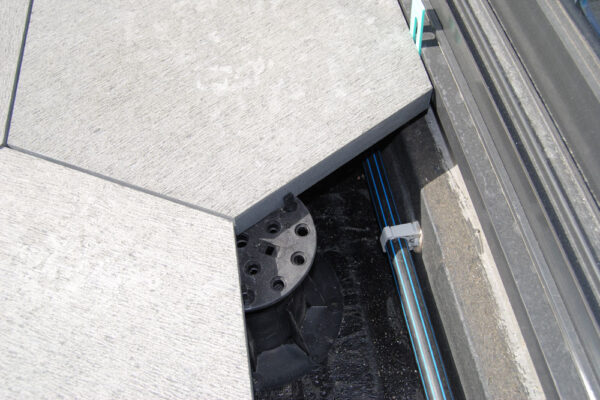 Maintenance Access
The cavity created by Buzon pedestals enables service personnel to access the waterproofing membrane, the substructure or any service lines. Easy access for inspection and repair can prevent costly deferred maintenance and avoid major repairs later on.
Pedestals Protect People
Using Buzon pedestals in your water feature or raised terrace application does more than protect the structure and materials. It protects people, too. By stowing conduit and service lines beneath the decking surface, these would-be trip hazards are eliminated. Slip and fall accidents from ponding water or surface build-up due to prolonged exposure to water, are also diminished. Reducing these risks protects visitors and occupants as well as owners and investors.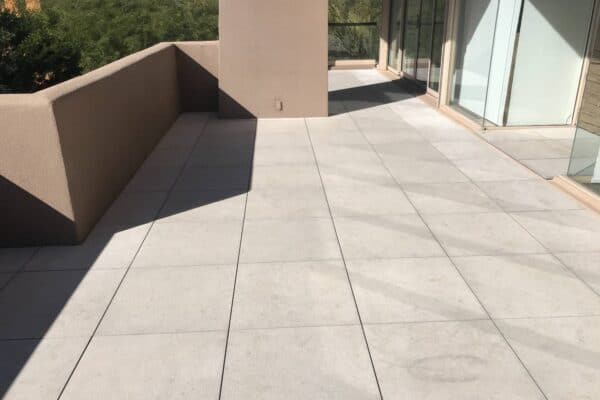 Leverage Our Expertise
We're not going to stop the rain. The key is to work in harmony with nature. Let's keep the water in the fountain or flowing toward the drains instead of entering the structure or pooling on the decking surface. Water features and raised terraces built using Buzon pedestals offer the best protection to structures, materials, and to people. HDG Building Materials is an expert dealer for Buzon with deep expertise in pedestal set paver solutions. Mother nature can be tough. When you need an ally for your project, get in touch.
Expert Dealer for Buzon
HDG provides architectural sales and support in North America. Reach out if you would like to discuss this product, your project, or need product samples. Call 503.360.9551 or Click.