Kohala Deck – Ipe Wood Decking on Buzon Pedestals
Commercial Project: Four Seasons O`ahu at Ko Olina
Location: Kapolei, Hawaii
"Kohala" is the name for the northwestern part of Hawaii Island, and the Kohala Coast refers to the coastline's sprinkling of resorts and golf courses.
Project Summary
This hotel resort has multiple pool surrounds comprised of ipe decking supported by Buzon pedestals and adjustable joist supports. See examples of HDG Building Materials project takeoffs that help clients with pedestal planning and details around joist requirements and board-decking. This project location was featured in the movie SNATCHED with Goldie Hawn and Amy Schumer. This project was also featured in the Buzon Iconic Spaces video.
Project Features:
Project Takeoffs
These project takeoffs reveal the pedestal planning details around joist requirements and ipe wood decking.
HDG project takeoffs show the locations and heights of all the pedestals — you don't have to figure this out. We will do it for you. All we need are a few key point elevations for each water-shed (drainage area). Our shop drawings and takeoffs also show paver layout, count and partial pavers/cuts — and for wood decking, shows joint-pattern and linear footage as well as the joist-spacing.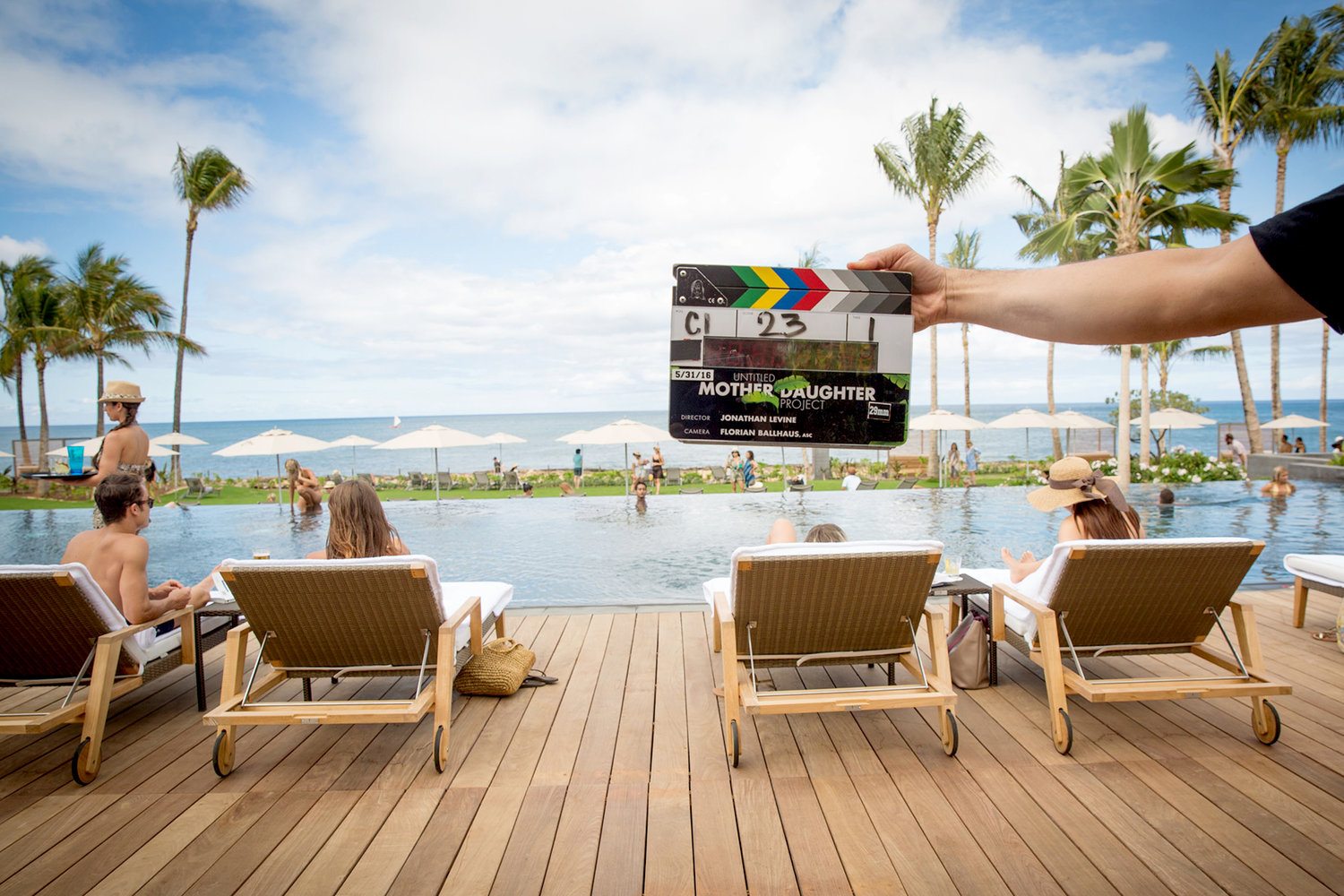 Featured in Buzon Iconic Projects
The Kohala Deck at Four Seasons Resort featured ipe wood decking over Buzon pedestals. This project is a featured Buzon pedestal installation in the video, Buzon Iconic Projects. The Buzon Iconic Projects video is a journey through several iconic projects showing pedestal paver solutions in a variety of residential, commercial, and municipal environments using various decking materials. See more Buzon Iconic Projects.
Experts in Pedestal Joist Decking
HDG is an expert dealer for Buzon pedestals. We provide expert design and installation guidance on pedestal paver and pedestal joist systems whether you are designing a modest terrace or a multiple pool decks in a hotel and resort environment. Reach out at any stage of your projects. We'll help you get started and keep going, from concept to completion. We are happy to work with landscape architects, building professionals, architects, planners, designers, and owners interested in using superior products.
Discuss Projects
Would you like to discuss materials and logistics for this ipe wood decking over Buzon pedestals project?  Or, your own project? Call 503.360.9551 or Click.