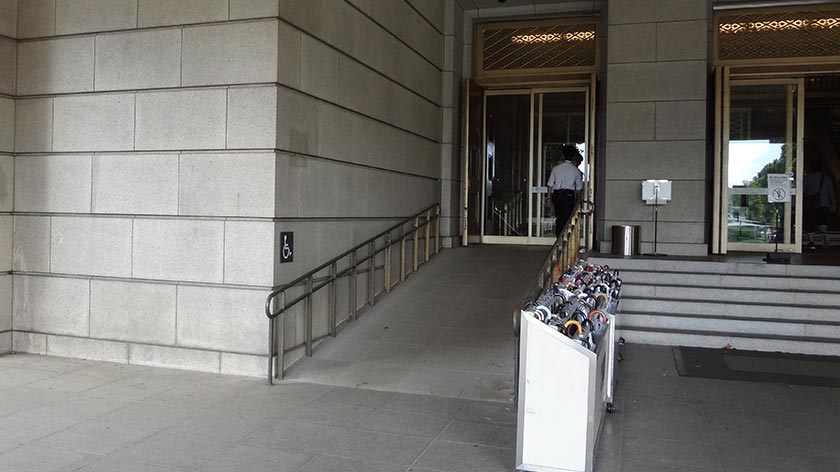 Discuss Projects
Would you like to discuss an ADA ramp or sloped surface design project? Call 503.360.9551 or Click.
How to Correct Slopes
Buzon pedestals are height-adjustable and slope-correcting. The Slope Correction Instructions and Examples PDF will guide you through various slope correction scenarios for Buzon pedestals. For example, see AIP-16 to learn how to use the BC-PH5 bottom slope corrector to correct slopes from 0-5%. View AIP-18 to learn how to correct the slope from 6 to 10% using 2 slope correctors. The BC-PH5 bottom slope corrector is used for both the PB Series and BC Series Buzon pedestals. Header image of Moesgaard Museum courtesy of Nico-dk [CC BY-SA 3.0].
Designing Sloped Surfaces
Designers and architects sometimes wish to create sloped surfaces for rooftops, decks, walking surfaces, and to create wheelchair accessible ramps. The same slope-correcting features that allow designers to use Buzon pedestals to create level surfaces over slope-to-drain substrates can also be used to design sloping surfaces with a desired degree of slope.  View "PH5 Create Sloped Surfaces & ADA Ramps" in Slope Correction Instructions and Examples PDF